Life is insane right now. I barely know if I'm coming or going, between the packing for the move to the house, trying to make sure we get everything that needs to be done accomplished, and oh yeah, by the way, Christmas is only a few weeks away.
Late last week we found out that the mortgage loan has been approved by underwriting. Today we learn because they are set, they now want to move up the closing date. That might give us more time to be in the house before Christmas, but the home inspection for insurance hasn't taken place yet, so I can't give them one important piece of information just yet. Trying to move that along as fast as I can.
Sunday we spent the whole day packing. Pack, pack, pack. Oh that, and cleaning up cat vomit. That was totally disgusting.I am now surrounded by boxes, but at least we are cat vomit free.
For now.
Plus, work has been so busy. Joe kept me in the office until eight tonight.
Going to bed now. Completely exhausted. And yet, in spite of the hectic life I'm living right now, I am rather happy. This is all pretty damn good stuff happening to me, and I am grateful.
The truth is, I absolutely adore a good wake.
And here's another theater tip, my dears: wakes are the perfect place for any actor worth his greasepaint to go apeshit. All that crying and hugging and thinking back on all the good times, even if the person who died was a good-for-nothing low-life scumdog.

Actors need to make that scene their OWN! Be the one to cry the loudest, be the one to tell the most touching stories. Be the one to feel the most, even if you're not feeling a goddamn thing!
I'll let you in on a secret. Once or twice, I've gone to a wake where I've had absolutely no idea who the person was I was waking. I'd just see their name in the newspaper and show up, pretending to be a long-lost uncle or a friend from work. It was a wonderful way for me to develop a character. I highly recommend it as an acting exercise: FAKE it and WAKE it.
Still, I couldn't afford to fake anything at RJ's wake. My time had to be spent seeing if I could pick up clues on who the real killer was. There was a good chance someone feeling a little guilty might let a little something something slip.
Which is why I was sitting there in my car outside the Otto Harbuch funeral home on Wednesday night, observing people shuffling in and out of the wake. I was busy gathering evidence.
(
Read more tales of the Diva Rotundo and his rollicking adventures in the Otto Harbuch funeral home, in which the Diva decides to do some stiff sleuthing...
Collapse
)
Corb's research into our new old house has been continuing. The other day he met with the lady from the Historical Society at the library. She took him up to the "secret" fourth floor of the Eldredge library, where he received a chance to take a look at some of the city archives, and make some copies.
The original owner of the house was a man named Edward Horton. This always makes me laugh, because it makes me think of
Days of Our Lives
. I guess that makes sense though. Isn't
Days of our LIves
set in Salem, after all? Anyway, the Horton were a prominent family in Eldredge at the time. Edward was a well-to-do business man, who was one of the owners of Horton, Angell & Co, a manufacturer of (among other things) the "original separle sleeve button."
To the left is an advertisement that Corb managed to snag from the archives. He's thinking about blowing it up to a larger size and then framing it on a wall within the house. Lord knows we are going to need artwork in the house--the current owners had beautiful stuff, but we're going to be starting from scratch, and right now, living in an apartment with two bedrooms (three if you count the half bedroom that we created for Ashes), a living room, and a kitchen, we really don't have a whole heck of a lot. I am sure that we will develop sprawl soon, but right now, all we've cultivated is cramped. It will be nice to spread out, and also reclaim all of the stuff that I have in so many other places, like Josie's homestead and my parent's house.
Edward Horton had his factory on a road that's quite close to the apartment complex that we live at today. His family also owned a series of shops right in the center, called Horton Block, back in the middle of the 1800s. It was a huge complex of shops (including a bowling alley) that took up an enormous amount of space in the center of the city. Horton Block no longer exists, however. It was destroyed in the "great fire of Eldredge," which took place at the turn of the century. I do believe that the factory is still around, however, although it's no longer owned by Horton & Angell.
Edward Horton had the house built in 1869. It was located in what is now a fairly ugly series of shopping complexes, including a pawn shop, but at the time, this road was populated by beautiful Victorians owned by some of Eldredge's most prominent families. Including Edward's brother, a Civil War hero who lived across from him in his own Victorian, which was even more beautiful than the one we are purchasing.
The place where our house once stood is now a Papa Gino's. Behind it is, there is a road called "Horton Street." Corb and I drove down it the other day, and It's really not a very nice road at all. The houses are too close together and kind of run down. The whole area has become a victim of urban blight. Progress sometimes sucks.
Anyway, Edward Horton's death was kind of a big deal, from what Corb can see. He was a passenger on the SS Narragansett, a paddler steamer that burned and sank on June 11, 1880, after a collision in Long Island Sound. According to Wikipedia, "The Narragansett had taken on approximately 300 passengers at the North River Pier at Jay St. in New York City at 5:00 pm. Later that evening at around 11:30 pm, in heavy fog, she collided with her sister ship the SS Stonington near the mouth of the Connecticut River. The Stonington was damaged, but was able to return to a port and took no casualties. The Narragansett had a huge gash in the side of her hull, followed by a rapid fire. Many of the passengers asleep in their staterooms were unable to escape. Significant controversy followed the collision, as the captains of the two ships gave different accounts of the accident and the events leading up to it, and the crew of the Narragansett faced accusations of neglecting its duty. Approximately 50 passengers, but only one crewman, died on the Narragansett.One of the passengers on the Stonington was Charles J. Guiteau who, just over a year later, assassinated President James A. Garfield. Guiteau was on deck at the time of the collision, and afterwards believed that he had been miraculously spared to punish Garfield."
All of Eldredge went into mourning over Edward's loss, apparently. Buildings and houses in the center of the city were draped in black, and there was a day of observance to mark his passing.
After that, the house fell out of Horton hands, and eventually, the area started to change, and not for the better. Around 1960, the shopping complexes I mentioned were proposed, and the house that Horton built was targeted for demolition. At the last minute, however, a physician purchased the building, and had it moved to the location it's at today, which is about one mile down the street. Sadly, the more opulent building owned by Edward's brother was torn down to make way for "progress."
The attached rather blurry photo is from the
Eldredge Chronicle
, and tells the story of the migration of the building from where it stood in Eldredge Center to where it rests now. Apparently the move block up traffic for quite some time. I can see why! It can't be easy to move a house that is 75 tons!
As I have mentioned, eventually, the physician let the place slide, and about ten years ago, the place was totally renovated by a couple who appear to specialize in refurbishing historical old houses.
They did a fantastic job.I am not sure that Corb and I are up to their abilities, but there again, I guess we don't have to be. But we do appreciate the love and attention to detail that they put into it--and hope to keep it as beautiful as it is now, and remember it's history, for as long as the house is ours.
What's today all about? Doctor Who's 50th, of course. Can't wait to see the show today!
Of course, I'm posting an image of my favorite doctor. I mean, Matt Smith is okay, but David Tennant is far superior. I would choose Tom Baker as the second best these days (he was the first one I knew, and I am still fond of the old guy), followed by Jon Pertwee and then Patrick Troughton. Matt Smith would be number four, although his run on the series became markedly better when they ditched Amy and introduced Clara.
The years I have spent watching this show! Last night I had a marathon and stayed up until three watching old episodes. I know, I know, I am a total geek, but Doctor Who just has a feeling and a narrative flow that few other TV shows can equal.
I remember seeing it for the first time, years ago. That long winding greenish tube, and that eerie out-of-this world electronica. Oh, and it's split into four episodes usually! I was hooked. And when I realized there were more doctors than Tom Baker, that this was a long tradition, I became even more fascinated.
My favorite companion will always be Sarah. That will never change. The first episode I ever watched was The Arc in Space and I fell in love with her from the beginning. My second favorite is Donna, followed a close third by Rose.
And, oh! When it was revived (under the amazing guidance of Russell T. Davies), I was cautious at first. I thought watching Doctor Who was a thing of my childhood. I stopped after Tom Baker (I am watching the later doctors now from the first run. It's taken me years to catch up, because I went through all the adventures of the first four, first.) Then, one night, I decided to buy the first series. As something I would like like. As something I could watch, without Corb and the kids. Problem is, first Corb liked it, too, then the kids. Theo scoffed at the first episode, then grew to like the show. Now he's almost as big a fan as I am.
So, today is a special day for my family. Josie is even getting a special Doctor Who something something to eat while we watch the show. This is bigger than the Superbowl or the World Series, if you ask me. This is Doctor Who! Thanks for all the entertainment you've given through the years.


"See? The inspection wasn't that bad?" I said to Corb Saturday afternoon, after having endured three and a half hours of walking around the (maybe) new house with the home inspector. "And my parents loved the place. All in all, I'd say that's a pretty productive morning."

"Which means, I walked around with the home inspector most of the time while you took your family on a tour." Corb grinned and flicked on his car's blinker to head on to the highway. We were now going furniture shopping. Or at least, looking to see what kind of furniture we would like to get when we moved in. "Ah, it's okay. I'm the one who really needs to know what needs to be fixed."

"And I'm the one who has to pay for that. See, it's a fair trade." I put down my iPhone, which I had been obsessively fiddling with. "It was nice that he said that for such an old home, it isn't in bad shape at all. In fact, better than most. That made me feel better."

"Built in 1870," said Corb. "Did I tell you about my talk with the lady from the Eldredge Historical Society?"

"You spoke with someone from the Historical Society?" I grinned. "Another day in the secret life of Corbie."

"Well, you knew that I went to the library to research the place," he said. "After that I sent her an email, because they didn't have all that much information. They said the Historical Society would have a lot more, and sure enough, she did. Although I did get her angry with me at first. She said the president of the historical society lived in our same apartment complex, and I asked who he was. And she kind of took a tone, and said, 'You know, young man, presidents can be female, too.'"

I nodded. "Historical society members can get like that. So what did she say?
"Well, you knew that the place had been moved to its current location in the sixties. She told me that it used to be right in the center of Eldredge, where the Papa Gino's is currently located. The owner at the time saved it from demolition and moved it three miles away to where it is now. I guess the original owners were big something somethings in the city of Eldredge. Edward S Horton owned it, and he was this big civil war hero. His brother lived right across the street from him, and he was even more influential. Of course, at that time, that part of Eldredge on Route 152 was made up of all these beautiful Victorians. It's hard to see that now, now that it's zoned for business."

"I bet that area looked a lot better now than it does then," I replied. "But it's kind of exciting to think we're owning a piece of history."

"I'm thinking about picking up some of the original photos off the area and framing the copies. I think that would be kind of fun to hang from the walls."

"I agree," I replied, and went back to fiddling with my iPhone. It's kind of fun to start building our future...by looking back on the past.
The clinking of silverware. A jumble of voices, the smell of seafood. A stiff drink by my side, and a drinking stiff across the table.
Kevin and I were having dinner at McCormick and Schmicks at Fanueil Hall. Not terribly upscale, but the busboys are awfully fun to look at.
"So Louise says she'll help look into things," I was telling Kevin, feeling more excited than I had in days, while he sat there washing down a Tom Collins, strangely silent. "She thinks if we work together, we can clear my good name! Who knows, maybe we can even help Boston's finest find out who pushed RJ down those stairs. Wouldn't that be great?"
Kevin finished his drink. He placed his empty glass on the table, looking as if he had swallowed a sour pickle. "Who's Skipper?" he asked, out of nowhere.
What? And yet there he was, sitting there with that damn look upon his face, acting as if I'd been caught in flagrante delicto. "What do you mean?"
Kevin's brown cow eyes were moist. His flabby weak chins were quivering. "You received a phone call while I was dusting your apartment this morning."
Oh, let me explain. Kevin volunteered to dust my apartment every other Monday a few years ago, while we were dating. After our lust bit the dust, I begged him to keep it up, since he was so much better than my pocket illegal, Cecilia.
"Skipper's an old friend," I replied. Our waiter arrived with my almond crusted rainbow trout. I looked up gratefully, and the slim lad before me appeared more appetizing than the trout. "Thank you, sweetie." Then, back to Kevin, now stewing over seared sea scallops. "Skipper is an old friend from college. He recently came to me with a problem."
Kevin wrinkled his nose. "What? A painful erection? And you had to handle it?"
(
But can you handle more? Read on...
Collapse
)
His voice echoed in the still darkness. "Ted, I really don't like this."
What's Corb complaining about now? Well, here's the thing: it's nine o'clock on a Saturday night, and instead of partying like the rock stars we are, like we do every Saturday night, OF COURSE, the two of us are walking about at the Mount Hope Cemetery in North Attleboro, MA, on the trail of the elusive dancing Jesus statue.
Who would have thought? A dancing Jesus. What does he do, the hokey pokey?
All right, all right, it's pure hokum, I agree with you. Some nonsense dreamed up by someone trying to make some noise. However, the location is close to Eldredge, and the site is legitimately categorized on the web as an alleged
haunted location
. Hey, it's on the internet, so it must be true, right?
Apparently, if you stare at the statue long enough, it will start to undulate and dance. Is this a fricking statue of Elvis or Jesus?
We weren't close to seeing it dilate, much less undulate. Instead, we were walking through the cemetery, all alone, navigating through the narrow twisty roadways, my mustang about a quarter of mile away. Searching for the elusive Jesus, we were. Me, with a camera in my hand, and Corb, with a big ass flashlight. It ws a perfect night for ghost hunting, the air cool and crisp. No one around for miles. And here was Corb, getting more creeped out by the second.
Think of him as the Costello to my Abbot. Or would that be the Elvis to my Costello?
Either way, all I know is this graveyard was way too large for us to be alone in it so late at night. This is a lush, old fashioned cemetery, dating back to the 1850s, and during the day it's lovely, filled with stately old trees, lovingly maintained, nestling side by side with row upon row of quaint New England headstones. At night, however, the lack of modern conveniences, like, say, electrical lighting, make it something else entirely. It's like walking through a garden, only it's pitch black and there's a whisper of past lives all around you. It would be the perfect place to reenact the legend of Sleeply Hollow, and Corb increasingly had no desire to go the way of Ichibod Crain.
"Ted, we need to turn around."
"Ted, we need to get back to the car."
"What was that? Ted, I don't like this!"
"Wait a minute." I stopped, pointed ahead of me. "Is that it?"
Cue the choir of angels. There in front of us, a large white statue. Jesus, arms spread wide, certainly looking happy, surrounded by a mess of flowers. The two of us stopped and stared.
A minute went by. Two. No movement.
"Should I break out some disco from my iPhone? A little mood music?" I asked. "Would that help?"
"Shhhhh." Corb stood there, staring at the statue. Another minute passed. And then finally, firmly. "It's just an optical illusion. A trick of the eye. That's what I figured."
"Are we done here?"
Corb nodded. Well, that was certainly anti-climactic. The trip there was scarier and more thrilling than the actual main attraction. But isn't that the way it is for most real life ghost adventures? I snapped a few photos and we turned around. The ghost busters had busted their ghost/not ghost. "Let's get the hell out of here," said Corb, the fear returning into his voice.
Now for the next challenge: figuring out how the hell to get back to the car.
Admit it. You always think to yourself, "Gee, that Ted and Corb always behave in such a masculine and rugged fashion, they just take that stereotype of the gay male couple and rip it a new one. In fact, it's almost hard to believe they actually ARE a gay couple, and not simply really, really, really close rugged friends, like Errol Flynn and Cary Grant!"*
And you wo
uld be correct, of course. And, thank you! I guess. Still, there are those moments when perhaps we...well, shall we say, indulge in a few stereotypes. Take this week-end, for example.
As we were engaging in a bit of retail shopping madness, what did Corb come across but the complete CD of
Judy Garland Live at Carnegie Hall.
And this entire week-end, as we've been driving around this great country of ours, we've been listening to the whole CD.
What a great concert! I had never heard the whole thing before. I have read about it, of course, and I actually have a friend whose mother worked backstage at Carnegie Hall in those days, and told her stories about this particular concert. Let's just say Miss Garland wasn't exactly drinking ice water during the concert and leave it at that. (PS: I wouldn't be if I were her, either.)
So this morning, as we are heading home from the supermarket, we get to the encores at the end of the show. And as the orchestra starts up, and as we hear the opening strains of "Somewhere Over the Rainbow"...and as one thinks of the fact that this was her 1961 comeback concert, and all she had already been through in her life, and all she would face in the next eight years...
And then, as she starts to sing, you hear her voice catch at the beginning of the song. It's as if she's thinking about the life she's led and how wonderful it is to be surrounded by so many people that love her and doing the thing that loves most of all...
Well, I don't want to say these two rugged masculine men were sitting in the parking lot of Target with the radio cranked up really loudly, wiping away tears from our eyes. However, I do want to apologize to the lady sitting in the car next to us. Because it couldn't have a pretty sight at all.
As Corb pointed out afterwards, I don't think it's possible to get much gayer than that. So of course, you will have the good taste not to go and mention this to anyone else. Right? Thanks!
*Note to self: yes, this is a really obscure gay in-joke that possibly no one else will get.
Now, I know, I know. I know what you think of, when you think of us.
As social a creature as I undoubtedly can be, I must confess, during times of stress...oh, hey, that rhymed! How Cole Porter of me! Anyway, I must admit, during periods of woe, I become a worse hermit than Howard Hughes ever was, except for the long scraggly beard and not bathing thing. It's something I've done since I was a child. Well, middle school can do that to you.

So, that's exactly what I did that entire week-end. I turned off the cell phone, I unplugged the computer, I deleted my Bear411 app, I bought myself three two-gallon tubs of Edie's Double Fudge Brownie, and I sat on my couch and watched marathon episodes of the Golden Girls for hours on end, capped off every now and then by some of favorite chick flicks. Never underestimate the power of a strong female lead!

One thing I didn't do was step onto my balcony. The thought of even having to say a word to Sylvia Mastadore after what had passed between us filled me with a revulsion that burned clear down to my soul. Besides that, I still had her with me: I spent the entire week-end picking silvery public hairs out of my mouth. Gah!

Then the week-end was over, far too quickly, and it was time to face the real world once again. Thankfully, I hadn't heard a word from Officer Dwight. Maybe he was busy harassing other innocent victims.

Like Sylvia's silvery pubic hairs, his presence lingered. I still had to deal with the damage my demonic Sir Elton had wrought—namely, I had to face Louise bright and early Monday morning. Knowing that she knew. Even worse, having her wonder whether murder was something I was capable of.

I arrived at my office far earlier than usual: eight in the morning. Theoretically, to work on that proposal for the Winter Fundraiser campaign I had promised Sal. But actually, to try and get there before Louise arrived, to avoid having to see her, with her unbearably perky face, sitting behind her desk.

No such luck. She was there when I arrived. Damn her for being a morning person!
(
Read on, my lovelies. Or else I'll cut you!
Collapse
)
From the Reader's Mailbag: "Katie Couric is such a genuine person, she deserves happiness! Dying to know what her girls think of the lucky guy." B. Green via Facebook
I mean, dying? Really?
Honestly, there are very few things I'm dying to know. The secret lady handshake, maybe. The answer to the ultimate question of life, the universe, and everything, absolutely. The day Corb will actually admit I'm right about something, fer sure. But anything involving that "genuine gal" Katie Couric, her lucky guy, or her girls? I'm sorry; not really.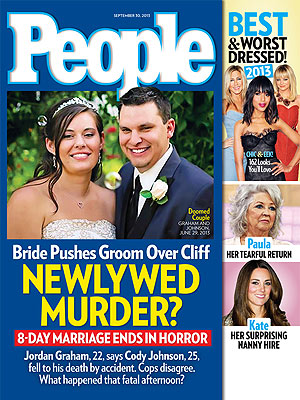 Why on earth do people get so obsessed with celebrities? I just don't get it. And yet, I see it all the time. I have a friend who reads these rags religiously, and she'll go on and on with some of her friends, prattling aimlessly about Miley and Liam breaking up, or what a dog that Lamar was to Khloe. All of it conducted on a first name basis, by the way, as if she actually knows these people. As if by vicariously reading about them and their puffed up PR pieces in some general circulation national magazine, she's been officially made an inner part of their sanctum santorum. Like she's somehow been become a lifelong friend of the bosom.
I mean, I guess I can understand (to a certain extent) the obsession some people have with royalty, which is similar, but at least somewhat justifiable. That sort of hero worship dates back for centuries, back to a time when royalty considered themselves divine. Those things linger, and besides, everyone likes a good fairy tale every now and then. Even then, though, I must confess that I always find myself tuning out whenever I hear talk about Harry this or William that, or the royal bump or baby or what have you. I haven't really paid much attention to any of that stuff since Princess Diana. Married. That was some time ago...
I guess it passes the time. Adds a little color into this world, by squawking about the peacocks. Still, it's one thing to casually talk at the water cooler about the latest lifestyles of the rich and the famous, and another thing altogether to be hanging on the edge of your seat waiting to find out how Katie's kidlets reacted to meeting her lucky guy. Did the squeal with delight? Did they giggle with glee? Who really gives a shit? Well, except maybe Katie Couric and her family, I guess. That's their business.
Oh, I get it. This poor Facebook reader who wrote to People magazine "via" Facebook was simply engaging in a bit of hyperbole (and by the way, I'm still trying to get used to the fact that via now means "by means of" as well as "by way of.") Even so, all this hero worship takes precious time away from talking about the important things in life.
Important things like talking about the bride who pushed the groom over the cliff, for example...now THAT's important.